If you're an #affiliatemarketer, switch to one of these top #autoresponders before you get smashed by the ban-hammer!
Click To Tweet
"The money is in the (email) list," as they say, so no affiliate marketer can expect to succeed without email marketing.
But it's just as true that no email marketer can expect to be successful without an autoresponder tool. And the better the autoresponder, the more efficient and effective he can be at making money.
A. Why You Must Choose Carefully–Or Else!
But do we really need to specifically consider which autoresponder is best for affiliate marketing in particular?
Absolutely! It's not only a question of which one works best but which one can you use without getting banned!
Even if you have the 'best autoresponder,' it doesn't mean it will work for your affiliate marketing.
For Instance, some popular email autoresponders have strict policies that ban or greatly restrict affiliate marketing. Some won't even allow you to even link to a website that contains affiliate links.
SendPulse, for instance. I was just getting excited about the great features it has, like Automation 360, web push notifications, and chatbots.
Then, seeing my emails under moderation, I was prompted to check their Terms Of Use and discovered that using their services for affiliate marketing, whether in an email on your website, is flatly prohibited–no caveat or exceptions. Yeah, that's why you need to read that boring stuff. (By the way, I still recommend SendPulse, just not for affiliate marketing.)
Many affiliate marketers have been banned by autoresponder services for violating their rules.
Getting banned can cause you to lose your whole email list! And for an internet marketer, that's scarier than a nightmare!
But thankfully, that needn't happen to you, since I've researched the best autoresponders for the job (affiliate marketing) right here in this post.
B. Best Autoresponders for Affiliate Marketing: List of Top 7
If you can't wait to read the rest of the post where I'll review each autoresponder's features, including the pros and cons, here is my top recommended list of the best autoresponders for affiliate marketing.
Best Autoresponders for Affiliate Marketing: List of Top 7
C. How To Choose The Best Email Autoresponder For Affiliate Marketing?
What is the best email autoresponder for affiliate marketing?
That depends on several factors, considered below.
11 Important Factors To Consider When Choosing An Autoresponder For Affiliate Marketing
1. Is It Affiliate-Friendly?
Are affiliate links even allowed? It's not worth getting banned. No matter how good it may be in other respects, if they don't allow affiliate marketing it's not an option.
How strict are they about it? If you are uncomfortable with the restrictions, just pick another one.
Additionally, you should consider whether its features are compatible with the type of affiliate marketing you will be doing.
In this list, I have made sure to recommend only affiliate-friendly autoresponders.
2. Does It Have A High Deliverability Rate?
Will your emails even reach their intended destination, or will they end up failing or landing in your subscriber's spam folder? Emails that don't get delivered are as good as no emails. And that means lost time and money.
3. Is It User-Friendly?
Unless you're an experienced email marketer or have a large email list, you shouldn't choose an autoresponder so complicated you have to take a course on how to use it. The more time you spend learning how to use it, the less time you have to actually use it.
A good autoresponder (for beginners at least) should preferably be easy to understand and use.
You may, however, need from time to time, to look up how to do this or that with it. Autoresponder companies usually provide tutorial articles on their website.
4. What Features Does It Have?
Does it have everything you need to get the job done? Does it go beyond what you need?
Most autoresponders offer a trial period, so check that out to see if it's right for you.
5. Does It Enable Personalization?
Relatedly, does the autoresponder give you the option to personalize your emails? That is, to automatically add things like their name, email address, location, time, the content they looked at before, etc.
Can you segment your audience based on their interests or other factors?
6. Does It Have Marketing Automation?
It's important to check out the automation capabilities of an autoresponder.
This typically involves things like automated email campaigns which can be triggered upon certain conditions, such as signing up from a particular form, visiting a particular page, expressing interest in a product, etc. (Another aspect of personalization.)
Marketing automation helps save you time and increase your conversion rate by customizing and automatically sending targeted emails.
7. What Kind Of Support Does It Provide?
Should the situation arise–and it probably will–that you need support for some issue, what kind of support can you expect? Live chat (like Aweber)? Phone or email support?
Some companies (like EmailOctopus) limit their support for free clients.
8. Is The Pricing Affordable?
Some email autoresponders can get quite expensive, especially for bigger lists. Can your business afford them? And do the extra features justify the higher cost? That is an individual thing you'll have to decide.
9.
Is The Trial Period Long Enough?
In deciding whether an autoresponder is right for you, it's best practice to try out their software before fully investing in it. Most of them offer a free trial; some for an unlimited time; others only give you a few weeks (or less).
Fortunately, all of the autoresponders recommended in this list have free forever plans.
10. Does It Include Email Templates?
Email templates can not only provide a beautiful format for your emails but also help you save time by making things easier and faster for you.
That's why autoresponders often give you templates to choose from.
But what if you don't like the templates or they don't match your theme? Well, you can either customize them, create your own, or–with Aweber–generate an email template based on your website.
Some autoresponders even give you templates for writing the text of your email. If not, I recommend using Aweber's professional writing templates which can be adapted for any kind of business.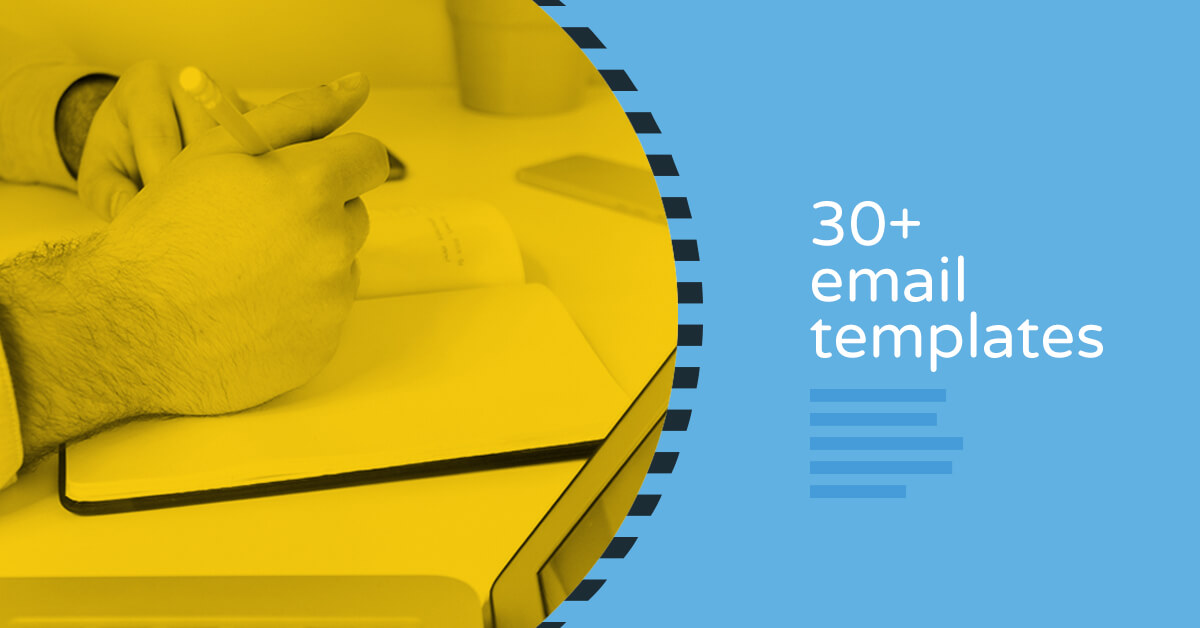 11.
How Well Does It Integrate With Other Software?
Last, but not least, it's important to know how well the autoresponder will integrate with your software or CMS.
For example, if it doesn't provide its own form builder, is it possible to connect it to a third-party form builder to generate leads?
Can you integrate it with the software or CMS (e.g., WordPress), you currently use?
D. The Best Autoresponders For Affiliate Marketing
What are the best email autoresponders available to us affiliate marketers? Here I'll give you the top autoresponders to choose from and explain why they're great for you (or if they are).
1. GetResponse [Overall best autoresponder for affiliate marketing]
GetResponse is the favorite of many affiliate marketers–and marketers in general–for good reason.
It's not just an autoresponder.
For a surprisingly affordable price, it's packed with the full spectrum of marketing tools. Everything from a native webinar service (the only affiliate autoresponder that does that!) to lead generation features, to AI website builder technology, sales funnels, and other landing pages. It also integrates for use with social media marketing, and live chat and push notifications for your website.
Why Use GetResponse for Affiliate Marketing?
They are very affilliate friendly, and this is a favorite of affiliate marketers.
It's a complete marketing suite with features across multiple marketing channels.
Live chat and push notification features.
Exceptionally high email deliverability rate of 99% average.
User-friendly interface.
Lead generation features: e.g., sign up forms, lead funnels, landing pages, popups, etc.
Allows up to 1 million leads/month.
Easy-to-make responsive emails: premade email templates, drag-and drop email editor, or plain text emails.
Personalization features and tagging options.
Ability to schedule emails or send them immediately.
Can send practically unlimited number of emails each week (700 million).
Simple to categorize, tag, and segment your audience for easy targeting of potential customers.
Split-testing for testing which emails are most effective before sending them out to everyone in your audience.
Automatic follow-up campaigns.
Advanced conditional automation.
Deep analytics for analyzing open rates, click-through-rates, etc.
Integrates well with CMSs like WordPress, ecommerce platforms like Shopify and Woocommerce, affiliate platforms like Clickbank, third-party lead software like Optin-Monster, and payment processors (e.g., PayPal, Stripe.)
Good customer support.
Affordable pricing.
You can unlock the full Free trial (no credit card required) for any of their payment plans, as well as switch to a lower plan when the trial ends.
Significant discount with 12 or 24 month plans (18-30%).
Thousands of Shutterstock images for Free!
Free Lifetime Plan.
GetResponse Drawbacks
Webinar hosting, custom automation sequences, and DKIM authentication only available with Plus plan on up (not in Basic).
The Basic plan only gives you one sales funnel.
The deliverability rate is not as high for everyone.
Some advanced features are complicated to use.
Free Plan only allows 500 subscribers.
GetResponse Free Trial & Plan
GetResponse offers both a free trial and a free plan. The free trial gives you full access to all features on any of their plans for 30 days. The free plan is free for an unlimited time, but with limited access to features.
(Learn more about their Free Plan here.)
GetResponse Subscription Price
After your free trial of any of their payment plans, GetResponse offers a forever free plan, a monthly plan, a 12-month plan with an 18% discount, and a 24-month payment plan with a 30% discount.
The pricing fluctuates based on what features you'll be getting and how many thousands of people are on your list.
For 1000 subscribers, and a 12-month plan, pricing starts at:–
Basic: $12.30/month
Plus: $40.18/month
Professional: $81.18/month
Max (over 5,000 subscribers): custom pricing
Create your GetResponse Account here.
---
2. EmailOctopus [Another Great Affiliate Freindly Autoresponder]
If you are sick of email service providers treating affiliate marketing as though it were some kind of illegitimate business, EmailOctopus is refreshing. They not only allow but welcome affiliate marketers.
EmailOctopus is one of the few email autoresponder companies that openly welcome affiliate marketers.
EmailOctopus is not as well known as most of the others, but it's one of the best free autoresponders.
It's truly award-winning software.
Why is EmailOctopus Great for Affiliate Email Marketing?
They're very affiliate-freindly.
They are user-friendly. Easy-to-use.
It's easy to create emails using their premade, customizable templates, drag and drop editor, or plain text emails.
You'll have the ability to segment your subscribers based on characteristics like their activity or interests.
It has features for automation, triggered email sequences, and drip campaigns.
It's got a drag and drop editor for creating embedable sign up forms for your affiliate website, to help you build your email list for marketing.
They also give you the function to create landing pages for affiliate marketing or other purposes–no integrations necessary.
Schedule your campaigns or send them instantly after you create them.
You can monitor your emails' performance and success with reports on open rates, CTR (click-through-rate), etc.
User-freindly with easy user interface.
One version of EmailOctopus integrates with Amazon's Simple Email Service. It has a cheaper plan and gives you a higher deliverability rate.
The Free plan is the most generous I've come across. Free up to 2,500 subscribers!
Priority Support with Pro Plan.
EmailOctopus Drawbacks
Because EmailOctopus is relatively unknown and new, the available integrations with other software is more limited than others.
Only basic support available in free plan.
Unable to remove EmailOctopus branding in your emails in the free plan.
Free plan only gives you access to your reports for 30 days.
EmailOctopus Vs. EmailOctopus Connect.
There are two versions of EmailOctopus: EmailOctopus and EmailOctopus Connect. Both have the same features. The only differences are that (1) EmailOctopus Connect is specifically for use with Amazon's SES (Simple Email Service) and (2) it's cheaper.
How Much Does EmailOctopus Cost?
Forever Free Autoresponder Plan
EmailOctopus is one of the top best free autoresponders for affiliate marketing.
While most free autoresponder plans limit you to 500 or at most 1,000 subscribers, EmailOctopus allows you to use their services without charge for up to 2,500 subscribers and 10,000 emails per month.
Pro Plan
$24/mo. for up to 5,000 subscribers and up to 50,000 emails/mo.
$36/mo. for up to 10,000 subscribers and up to 100,000 emails/mo.
$75/mo. for up to 25,000 subscribers and up to 250,000 emails/mo.
$130/mo. for up to 50,000 subscribers and up to 500,000 emails/mo.
$250/mo. for up to 100,000 subscribers and up to 1,000,000 emails/mo.
Pricing continues to go up in like fashion till 500,000 subscribers, at over $1k per month. If you have more than that, you'll need to contact them for a custom plan.
Try Email Octopus
To sign up for their Free or Pro Plan, or to learn more, click the button below.
---
3. SendX [Excellant Affiliate Friendly Autoresponder]
Like EmailOctopus, SendX may be considered not only affiliate-friendly but pro-affiliate.
SendX promises to never ban you because you are an affiliate marketer.
SendX deserves its place on the list also because of its user-friendliness, advanced automation, and high deliverability rate.
It differs from all the others in that it is the only autoresponder that allows you to send an unlimited number of emails and get access to all their features on any subscription plan.
What SendX Features Are Great For Your Affiliate Email Marketing?
High affiliate friendliness.
Embedable sign up forms to generate leads on your website.
Easy to quickly create emails using their ready made customizable email marketing templates, or use their simple drag and drop editor.
Instant free access to over half a million stock photos.
Ability to automate (and segment) all your email campaigns based on certain trigger rules.
Tracking for all the important data metrics.
High email deliverability rate.
Send unlimited emails and access all features regardless of payment plan.
Unusually cheap, starting at $9.99/month.
If you have an existing list, you'll get free migration and ability to upload your contacts list.
SendX integrates well with many third-party platforms and software, like WordPress, PayPal, Slack, and webinar tools.
Dependable customer support through a live chat, email, etc.
Push notifications for your website.
SendX Drawbacks
Only a 14 day free trial.
No landing pages.
How Much Does SendX Cost?
The pricing is based solely on the number of subscribers. All their features are available in all the plans.
1-1000: $9.99/month
1001-2500: $19.99/month
2501-5000: $39.99/month
5001-10000: $59.99/month
10001-15000: $79.99/month
---
4. Aweber [Affiliate Friendly Autoresponder]
Aweber remains one of the best and free autoresponders for affiliate marketing. It's also great for beginners because it's simple and easy to use–certainly more than autoresponders like MailChimp.
It's a well-known and established brand in the email marketing business since 1998. They offer great support and training, in addition to a range of features. Aweber is a favorite of affiliate marketers as it's one of the most affiliate-friendly autoresponders out there, and they have a high deliverability rate.
Aweber is one of my favorite autoresponders for its simplicity and ease of use.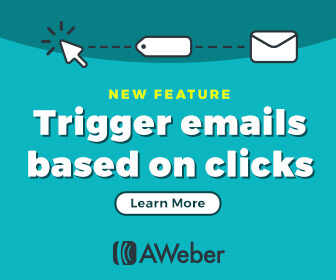 What Aweber Features are Great For Your Affiliate Email Marketing?
Create unlimited landing pages (with lots of predesigned templates) to generate leads, offer digital courses or downloads, or even sell products directly.
Easy to create emails with their hundreds of premade but customizable email templates, drag and drop email editor, or even use their AI-powered email builder to generate email templates that match your website's theme!
The emails are mobile-responsive.
Create embeded or popup sign up forms with custom follow-up campaigns.
Maximize your conversion rate with a variety of personalized tags. E.g., automatically insert their name in the opening or subject.
Ability to segment your audience with behavior based tags.
Behavior based automation features.
Schedule drip campaigns.
High email deliverability rate.
Integrates with a wide range of platforms, including CMSs, payment processors, and even your Facebook Business Page so you can generate leads on social media.
Use Aweber as a mobile application.
Split campaign testing.
Anaytical reports.
Great for beginners.
Solid and reliable.
Excellent customer support (including live chat.)
Free premium trial for 30 days, and forever free plan, up to 500 subscribers.
If you're already using an autoresponder service, they'll migrate all your contacts and data for free.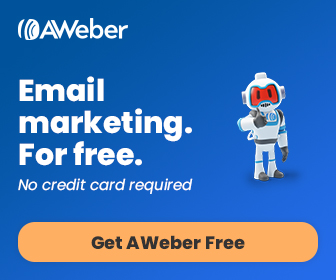 Aweber Drawbacks
Their automation is not as advanced as other autoresponders (like GetResponse).
The sign up forms look outdated, and are limited in customization. (But this can be overcome by connecting their API to a third-party app.)
The Free plan only allows up to 500 subscribers, 1 list, and lacks automation functionality.
Not as many features as some other autoresponders.
Try Aweber
Learn more, or sign up for their Free or Pro Plan by clicking the button below.
---
5. Moosend [Affiliate-Friendly Autoresponder With Advanced Automation]
Last but not least we have Moosend for affiliate marketing. (Yes, I specifically asked them about that before including them.)
Moosend is one of those autoresponders that hasn't gotten enough attention and should be more fully explored.
Despite the simplistic cow logo, they offered some advanced features.
What Moosend Email Marketing Features Are Great For Your Affiliate Business?
"Drag & Drop Dead Beautiful" selection of hundreds of modern email templates to choose from, and an easy to use editor. Create appealing newsletters
and showcase your products.
Create powerful automation with their simple and easy drag and connect automation workflow (including templates!).
This includes setting up abondoned cart emails, and purchase follow up offers.
Hyper-personalize your campaigns with highly targeted emails with offers based on their interests (or that stimulate their interests) and behaviour.
A/B testing.
Real-time analytics and tracking.
Build your email list with their GDPR-compliant customizable opt-in forms, while keeping out the bots.
Advanced list segmentation.
Easy integration with your CMS & CRM (including WordPress, Shopify, and WooCommerce)–no coding needed.
Step-by-step video tutorials.
Create beatifual landing pages.
Moosend Drawbacks:
Their sign up forms are bland and need to be customized, but very little customization is possible, and what they do allow is tricky (in my experience.)
Limited support for free plan.
Free plan doesn't give you landing pages or ability to add team members.
How Much Does Moosend Cost?
Moosend offers a generous free forever plan for up to 1000 subscribers.
You can also unlock their features with an affordable Pro or Enterprise plan. For a list of 1000, the Pro pricing starts at $8 Monthly. The pricing for their Enterprise plan is always customized for your business.
---
E. Email Autoresponders That Do Not Allow Affiliate Marketing & Others to Avoid
Now that I've told you about the best autoresponders for affiliate marketing, let me warn you of some to stay away from.
This isn't because they are bad in themselves. Some are excellent–for other purposes. It's just that they don't allow affiliate marketing.
The autoresponders below are being recommended by other bloggers as the "best autoresponder for affiliate marketing," despite the fact that several of them strictly ban affiliate marketing!
1. MailChimp – Notorious Anti-Affiliate Autoresponder
MailChimp. Who hasn't heard of them? But apparently, some haven't heard of their Acceptable Use Policy, which states:
"[W]e do not allow businesses that offer these types of services, products, or content" And among them is "Affiliate marketing"
Countless affiliate marketers have been banned for trying to use MailChimp for affiliate marketing. I would advise you to stay away from them at all costs. If you aren't banned yet, it's only a matter of time–a short time. You have been duly warned.
2. Does MailerLite Allow Affiliate Marketing?
MailerLite advertises itself as an Aweber alternative; (that's how I found them). And they do have many features that Aweber doesn't have. Reading their comparison chart, I was motivated to sign up with them. However, upon reviewing their terms, I realized it wouldn't work for my purposes. They don't allow affiliate marketing.
MailerLite's Terms of Service state "You cannot send…affiliate marketing [emails]"
3. Does Mailercloud Allow Affiliate Marketing?
This autoresponder would work great for affiliate marketing–if they allowed it, but they don't.
Ironically, both MailerLite and MailerCloud are almost word-for-word the same in their "Appropriate Content" policy sections.
4. Does Sendpulse Allow Affiliate Marketing?
As I related in my introduction, Sendpulse strictly prohibits using their services in any way for affiliate marketing, even on your website. Too bad.
SenPulse's Terms of Service state:
5. Does ActiveCampaign Allow Affiliate Marketing?
I was going to put this as the #3 best autoresponder for affiliate marketing for its advanced segmentation and automation, but since their terms strictly prohibit it, I could hardly recommend it as such.
Their Acceptable Use Policy states that they "do not allow you to use our Services to…Send messages regarding…affiliate marketing".
But some think affiliate marketing is sometimes allowed because one of their help articles says "You can include affiliate links, with some restrictions."
However, this is not an exception to their ban against affiliate marketing. It's only saying it's not necessarily against policy to include affiliate links in your emails.
What's the difference? In short, you can occasionally share affiliate links if it's helpful to the reader, but you cannot promote your links or the products/services they link to (AKA, marketing).
But since it's too easy for an affiliate marketer to slip from the sharing into the promoting mode (and it's sometimes hard to distinguish the two), I'd caution you against using it for that either. Especially because they say they "actively monitor" your account.
6. Is ConvertKit Affiliate Marketing Friendly?
While there is no ban on affiliate links in your emails, there are limitations to how often you can post them and what kind of affiliate marketing is allowed.
ConvertKit specifically prohibits, per their Acceptable Use Policy (in addition to the other things they prohibit in general):
"CPA affiliate type sites or similar affiliate type of sites, network marketing sites, affiliate educational offers, insurance sales or promotions."
"Regardless of your own business, we don't allow any affiliate links related to education, loans, online pharmacies, or "get rich quick" types of software."
But that's not all. They also want you to use their services primarily (~70%) to promote your own business and website and do affiliate marketing only secondarily (~30%). In their words,
"…if you aren't sending any content about your own business — but instead you are solely sending emails including affiliate links for diets, software upgrades, and trainings — that wouldn't be considered a good use of our platform. If you don't personally have any business or content outside of affiliate marketing, that content on its own wouldn't be a fit for ConvertKit."
Moreover, even when you do send affiliate emails, they can't be entirely about your affiliate offer. Quoting their Acceptable Use Policy, affiliate links must be "properly marked and used responsibly. However, we do not allow content that is 100% affiliate based, including selling other tools, software, 'business in a box', etc."
If you don't want to be limited in this way, ConvertKit isn't for you, and you should check out the other autoresponders in this review instead.
Due to these restrictions, I am not recommending ConvertKit as one of the "best autoresponders for affiliate marketing."
F. Summing up
In this article, we've looked at some of the key points for choosing the best autoresponder for affiliate marketing, reviewed the 7 top choices, and know which ones to avoid.
You should now be equipped to choose the right one for you.
And if you are still undecided, take my recommendation and start with GetResponse. Or, try them all! They're all free so you have nothing to lose! You really can't go wrong with any of them.
FAQ: Affilate Marketing Autoresponders
Q: What is the best autoresponder for affiliate marketing?
A: In general, GetResponse is my No. 1 recommendation for affiliate marketers.
SendX and EmailOctopus are especially affiliate-friendly autoresponders.
For those seeking simplicity and medium automation, Aweber is recommended.

Q: What are the free autoresponders for affiliate marketing?
A: GetResponse, Aweber, and EmailOctopus all offer forever free plans, meaning you can use their services without charge for as long as you like. But unless you upgrade, you'll be limited in the number of subscribers and features available to you.
Q: What are the best autoresponders for deliverability?
A: GetResponse. It has an average deliverability rate of 99%. But as mentioned above, other affiliate-friendly autoresponders like SendX, EmailOctopus, and Aweber also have high deliverability rates.
Q: What is the best autoresponder for WordPress that works for affiliate marketing?
A: GetResponse, SendX, Aweber, and even EmailOctopus all integrate well with WordPress.
Please let us know in the comments if you found this guide helpful! And please also subscribe and share this article on social media!