A. Affiliate Marketing Made Simple: Introduction to Affiliate Marketing for Beginners.
Are you here to learn about affiliate marketing or interested in tapping into this lucrative billion-dollar industry but don't know where to start? In either case, this affiliate marketing guide is for you.
Affiliate Marketing Keyword Definitions and explanations.
1.What is affiliate marketing?
Affiliate marketing is an earnings-sharing marketing model in which a person earns a commission (for a sale, usually) from a merchant for promoting that merchant's product(s) online. Affiliate marketers direct potential customers to the merchant to get a product, and if they do, the merchant rewards the affiliate.
2. How does affiliate marketing work?
Merchants want to reach, and sell their products to, as many people as they can. Through affiliate marketing, they incentivize people to promote their products, by rewarding them for certain actions they get a consumer to do, such as making a purchase, clicking a link, or signing up for a program.
When you sign up for an affiliate program, you are given a unique URL or referral ID. When someone buys something using your link, you are credited for the sale and paid your share of it.
The main goal in affiliate marketing is to get traffic to your links and optimize it to get as many conversions as possible. The rest is a matter of ways and means to accomplish that as effectively and efficiently as…
Click To Tweet
Common affiliate marketing models
The three most common types of affiliate marketing models are:
1. Pay Per Sale (PPS): in which the affiliate usually receives a percentage of the sale proceeds, or else a fixed dollar amount. PPS is the most common and profitable type of affiliate marketing program.
2. Pay Per Lead (PPL): where the affiliate is paid for getting a consumer to sign up for a program/product, or enter their email address. The affiliate is paid even for these free sign-ups because it is likely the customer will upgrade to a paid product, or at least the merchant has the opportunity to continue to advertise to them.
3. Pay Per Click: in which the affiliate is paid each time a person clicks on their ads or views their site. (In hopes that a worthwhile percentage of them will make purchases.)
3. Who are the parties involved in affiliate marketing?
As far as the affiliate program alone is concerned there are only two parties involved: the merchant and the affiliate. But for the program to be worth anything, you of course need a third party: the customer. Often, there is a fourth party involved, the affiliate network.
a. Who is the merchant?
The merchant is the businessman or company that creates the whole program. They own the products and pay affiliates for bringing them sales.
b. Who/ what is an affiliate marketer?
The affiliate marketer is the person (or sometimes a business or organization) who is paid a share of the profits that he brought to the merchant by promoting his products online.
c. What is an affiliate marketing network?
An affiliate network acts as a middle-man between the merchant and affiliate. It provides a platform for managing and advertising the affiliate program, paying affiliates, keeps track of the sales, and often also traffic brought by the affiliate.
d. Who is the customer or consumer?
The customer or consumer is anyone who purchases or signs up to receive a product or service provided by a merchant. There are also potential customers, who haven't yet made a purchase, but might, so the merchants and their affiliates advertise to them in hopes that they will land a sale.
4. What is an affiliate program?
An affiliate program is a performance-based marketing program which means the marketer only gets paid when he produces the desired result to the merchant, which usually means sales.
5. How does an affiliate marketer get paid?
Merchants or affiliate networks keep track of the purchases and sign-ups that occur as a result of using an affiliate's link or ID, using software, cookies, and other tracking technologies. They are then credited with the sale and paid out at the time and method set by an agreement.
Sometimes affiliates get paid immediately; other times the payment is delayed up to 30 days (or more), especially for newbies.
Payment methods include anything from PayPal, to direct bank transfers, checks, cryptocurrencies, and credit points, but usually in cash.
6. Why should I be an affiliate? Is it worth it? Is affiliate marketing right for me?
Affiliate marketing is for everyone! You don't need any educational qualifications or prior experience. Affiliates are just ordinary people trying to make a living, or some money on the side.
There are many advantages to affiliate marketing.
13 reasons to be an affiliate marketer:
1. You can generate passive income, the 'holy grail' of making money. You can literally make money while you sleep. While you do need to put in some initial work, once you get things in motion, automation can help you do most of the work.
2. No customer support is necessary. The merchant handles all the customer support issues, inquiries, or refunds.
3. It is convenient and flexible. You can adapt it to your schedule, platforms, and methods. No office hours. You just need a device with an internet connection.
4. You can work remotely. Work from home or anywhere you want. You don't have to go anywhere, so long as you have an internet connection.
5. The rewards are performance-based (which is why affiliates are sometimes called performance-marketers) so the more sales you bring, the more you earn.
6. No stocking, shipping, or handling. You don't need to buy or pay for any product, or send it to customers. Just refer them to the merchant, and they handle the rest.
7. Low to no-cost to start up and run. It's possible to market products without spending a single penny. In any case, the costs, if you have them, are inconsiderable compared to the costs of starting a business with products of your own.
8. No experience or educational requirements. Though it is recommended to read or watch educational resources, (including those on CyberMarketSpace–that's what you're doing right now, after all!), and talk to those who are already affiliates.
9. You'll have time for doing other things. Time is more valuable than money, and you don't want to spend your whole life just trying to make bucks. Making passive income will enable you to use your time in other important or enjoyable ways, such as spending time with your friends, families, doing your favorite hobbies, going on vacation, etc.
10. Be your own boss. No employer around to tell you what to do!
11. Make unlimited income. There are no caps on how much total money you can make.
12. Minimal time necessary. Apart from the initial work of setting up a website and writing posts and emails (if you choose to do things that way), technology and automation will carry you the rest of the way.
13. You can sell any kind of product you want. Nearly every major online business has an affiliate program. There is an affiliate program for every type of niche and product out there.
7. How much money can I earn as an affiliate marketer?
The sky is the limit! With diligent and intelligent effort, you can even become a millionaire, as some have. Individual results, however, will vary depending on several factors including your niche, the programs you join, and your marketing tactics.
B. How do I become a merchant?
If you're interested in becoming a merchant and having affiliates promote your own product, here are the basic steps to follow.
You must:
1. Come up with a product idea.
The way to do this is to find a problem that people want or need to be solved and creating a solution (your product!) to solve that problem.
2. Research to find out if there is a big enough demand for your product.
If there isn't, you won't make a profit. There needs to be people to be looking for your solution, or else be persuaded that they need it before they'll be interested in buying your product.
3. Create your product.
How you do that will depend on what your product is. It may be a book, software, or physical product. You have the idea; now you need to make it a reality.
4. Test your product.
If your product doesn't do what it's supposed to, you won't a profit, and you may gain a bad reputation.
On the other hand, having happy customers is a wonderful and fulfilling experience, and makes it likely that they will recommend your product to others, even if they don't become affiliates–and that is the most valuable form of promotion.
5. Find affiliates to promote your product.
If you use an affiliate network for your affiliate program, others may find it when searching for related programs in that network. But since it can be hard to get recognized as a newbie, consider asking affiliates who promote similar products, or write on topics related to your product, if they'd be interested in promoting your product as well.
You can also ask product reviewers to review your product. People with product review sites or YouTube channels are very often affiliates of the products they review. You can further incentivize them by giving them a free product, or sample of it, for them to review.
C. How can I be an affiliate marketer?
How can you take advantage of the financial opportunities available as an affiliate marketer?
How to become an affiliate marketer: a step-by-step guide for beginners in 2021.
1. Decide what niche and audience you will market to.
What is a niche? Your niche is a specific market category that your website or business is centered around.
A niche is not the same as a keyword, though it may be represented by one. For instance, "love" is not a niche. But "online dating site" is a niche, and a highly competitive one at that.
You should choose a niche that is profitable, that you have a special interest in, and that you have some knowledge about, otherwise you won't make any worthwhile profit, or you'll lose interest in it or burn out.
It's important to choose a specific focus for your online website/business, rather than everything at random because if you don't, you'll have to try to beat all kinds of competitors at once, and you'll lose the advantage of having an engaged, focused, and interested audience.
If you choose a niche so broad, like cooking or pets, you'll have too much competition. Narrow your chosen niche down to the point where the competition is not too high, but also not so narrow that you get little traffic. This is why it's important to do keyword research.
2. Pick your platforms and methods for promoting products.
Platforms and methods for promoting affiliate products include websites, email lists, social media, ads, content marketing, product reviews, webinars, etc. It's best to integrate and use more than one, but focus primarily on one.
3. Build your website.
Is it possible to do affiliate marketing without a website? Yes, it is, but you'll be severely limited in your potential, and long-term success. Moreover, some affiliate networks and programs require you to have a working website in order to apply, and some even have traffic minimums.
You can purchase a domain name and web hosting plan for a low price at Namecheap, and easily install WordPress, or choose their WordPress hosting plan.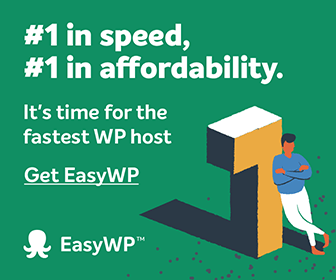 After that, choose a good theme, and customize it if and how you wish, and you are pretty much done, so you can then focus on producing the content. (Of course, you can tweak it whenever you want, or change your theme entirely.)
You can also hire someone from Fiverr or Upwork to build a custom website for you.
4. Choose which products to promote and the programs you will join.
Having chosen your niche, you must then choose (if you haven't already) what kind of products to promote, and which product programs to join. You can search for affiliate programs using your search engine. You can just 'DuckDuckGo', for instance, "dog training affiliate programs," or, and this is preferable, you can search an affiliate network for affiliate programs in your niche, getting the details there.
5. Join an affiliate network and relevant programs.
Most affiliate programs involve a network, so you'll need to join one or more at some point.
Clickbank is one of the largest and most popular and they offer a variety of physical and digital products, but you needn't and shouldn't limit yourself to any one network. WarriorPlus and JVzoo are popular sites for digital products (and digital products give you a much higher commission than physical products.) A couple of other big ones are CJ Affiliate and ShareASale, and there are many others worth checking out.
Amazon and eBay have their own affiliate programs, but they pay very low commissions, so you'll have to get a lot of traffic and sales if you're going to make a decent profit.
Upon joining ClickBank, you are automatically approved for promoting many products. Other networks and programs require approval from each merchant before you can promote them.
When requesting approval, you are more likely to be accepted if you tell the merchant how you intend to promote their products and give them your website so they can verify that you can drive sales.

6. Promote your products
There are many ways of doing this.
One of the most popular ways to sell affiliate products is to write or film a review of the product and link to it with your affiliate link.
Email marketing is the most profitable way of making sales. Build your email list by offering something valuable (called a lead magnet) on your website to subscribers, such as a free ebook, in exchange for subscribing with their emails.
You can share posts on social media. But since some social media sites (like Quora and Reddit) ban affiliate links, you may have to promote them indirectly, by linking to your website for more information or to read your product review, which then contains your affiliate links.
Write content, such as blog posts, on a topic related to your products, then link to and/or recommend the products in those posts.
If you don't feel up to writing the content yourself, you can hire content writers cheaply from Fiverr and Upwork.
7. Use Search Engine Optimization (SEO).
To get traffic to your affiliate links, and build your email list, you'll have to get people to visit your site. The biggest and most valued way of getting traffic is through organic search engine traffic. By writing on topics related to your niche, you can attract visitors because they'll find your site when they search using certain keywords.
But getting to the top of the search engine rankings is something you'll have to work for, using various techniques. These include writing posts focused on certain popular keywords, getting backlinks to your site from other websites, writing long-form content, and other techniques which are beyond the scope of this post.
D. Conclusion
Affiliate marketing is a profitable business enterprise in which everyone can be involved and in which everyone wins. The customer gets a good deal (especially if the affiliate offers special bonuses and discounts); the merchant makes a bigger profit, and the affiliate gets a part of that profit without all the hassle. And it can be done by anyone with any interest and background.
But if you're still overwhelmed with getting started, let me offer you a way to jump-start your affiliate marketing career. For a limited time, I'm offering you a unique opportunity to get a completely Free and done-for-you affiliate marketing system. It's called Covert Commissions. Try it out here:
But if that's not what you're looking for let me refer you a couple of other resources.
Wealthy Affiliate. They not only train you but give a website you can get started right away! In addition, they have a very friendly user community. It's also free to join.
Affilorama. It's another source for free affilliate marketing training. You can sign up for free and get access to over 100 video and article lessons that will teach you everything from the basics to more advanced tactics.
[Disclosure: This page contains affiliate links.]